With the release of Woodstock '99: Peace, Love, and Rage, I thought I'd interest you in some music documentaries and concert films to watch over the weekend when Billie Eilish isn't dominating your stereo.
This list contains some of my favorite music documentaries available to stream or rent.
---
Two Disclaimers:
*The Art of Organized Noize was a Netflix documentary, but now it is harder to find as it is not on the streaming service.
*Kanopy is a streaming service accessible to college students.
---
Amy
Streaming: Showtime/Kanopy
Rent: Amazon/Apple TV
Asif Kapadia's journey into the life of Amy Winehouse can be both beautiful and tragic, as we delivered an array of performances and moments that defined her. Some fans know her discography since the beginning, while others are particular to Back to Black. We can't blame them since Back to Black contained notable production from Salaam Remi and went on to win Grammys. She followed that up with an emotionally poignant duet with Tony Bennett. Kapadia takes a tender approach to the material to let the viewer catch a glimpse into the kind of damage paparazzi and tabloid culture created in the 2000s.
A Band Called Death
Streaming: Kanopy
Rent: Amazon / Apple TV
The documentary, A Band Called Death, is about three African American brothers/friends who started a punk rock band at the height of its popularity. It's a delicate view of brotherhood and music at a time where punk rock became a part of the 70s counterculture. The 70s had a cultural divide, musically, as there were two genres building prominence at the time. I guess what I'm trying to say is that Death was unconventional at the time, and they became an icon in their own right. It's a definite must-see if you are a fan of punk.
Bee Gees: How Can You Mend A Broken Heart
Streaming: HBO/HBOMax
Growing up with Disco music, the Bee Gees were a big part of my dance party rotation when I was eight years old. Thank you, adult contemporary radio on Sunday nights. This documentary is everything I needed as a fan. In the 60s, they were a jangle-pop/pop-rock band that tried to mirror the success of artists before them. They succeed, swiftly dissipate and continue through the strength of their brotherhood. As the saying goes, "no bond is closer than family," this film is a reminder that behind the genius and transcendent artists are three brothers who would go the distance for each other, as well as the younger brother Robin Gibbs.
Gimme Shelter
Streaming: HBOMax
1970 gave us two remarkable music documentaries: Woodstock and Gimme Shelter. The former is self-explanatory and an experience all its own, running at 215 minutes, while the latter is a portal into a world where a festival can go awry. What starts as a documentary about The Rolling Stones' American Tour eventually turns into a jaw-dropping moment between concertgoers and security at the Altamont Speedway in San Francisco. As is "tradition" with most concerts, there is that one asshole who tries to bumrush the stage to get close to the band.
The security for the concert were members of the Hells Angels armed with cue sticks. You are given breathtaking performances from The Rolling Stones throughout the tour. It opens with the infectious hard rock song "Jumpin Jack Flash," which becomes a precursor to the craziness shown later in the film. I won't say anymore since this is a great experience, delivering enough to satisfy the itch of a documentary and concert film.
Montage of Heck
Streaming: HBO/HBOMax
There has been criticism thrown at Montage of Heck by friends and family alike, but that criticism shouldn't deter you from checking this film out. It uses rotoscope animation, which can disorient a few due to the shaky motion, as a way to describe his words, particularly in his youth and Nirvana's early days. It balances acts between the humanistic songwriter/creator within and the tragic downward spiral that led us to the day of his suicide in 1994. I honestly don't want to continue speaking on this film as it is an experience I feel you should experience, whether you are a fan of the band or not.
Pussy Riot: A Punk Prayer
Streaming: Kanopy/PlutoTV
Rent: Amazon/AppleTV
In a geopolitical climate where certain countries' rules on censorship hit the extreme is why we receive expressive and vibrant works of art. In Russia, Pussy Riot is one of those "defectors" who break away from Russia's tyrannical view on criticism and create dialogue. As informative as the book Words Will Break Cement is on the group, the film gives you a proper visual of the kind of protest they delivered with their radical and grunge-like punk rock. We see them perform at various locations in protest until the arrests come in. It speaks on subjects like music, politics, and the liberties art gives the creator.
Stop Making Sense
Streaming: Amazon Prime
Do you know who the Talking Heads are? If your answer is no or maybe, then David Byrne will remind you as we fade into a performance of "Psycho Killer." Stop Making Sense takes you through various twists and set-pieces, transfixing you into the whimsical world of David Byrne. There isn't much to say, except that it has a stunning set design and a coordinated setlist that you aren't finding yourself looking at your watch.
Studio 54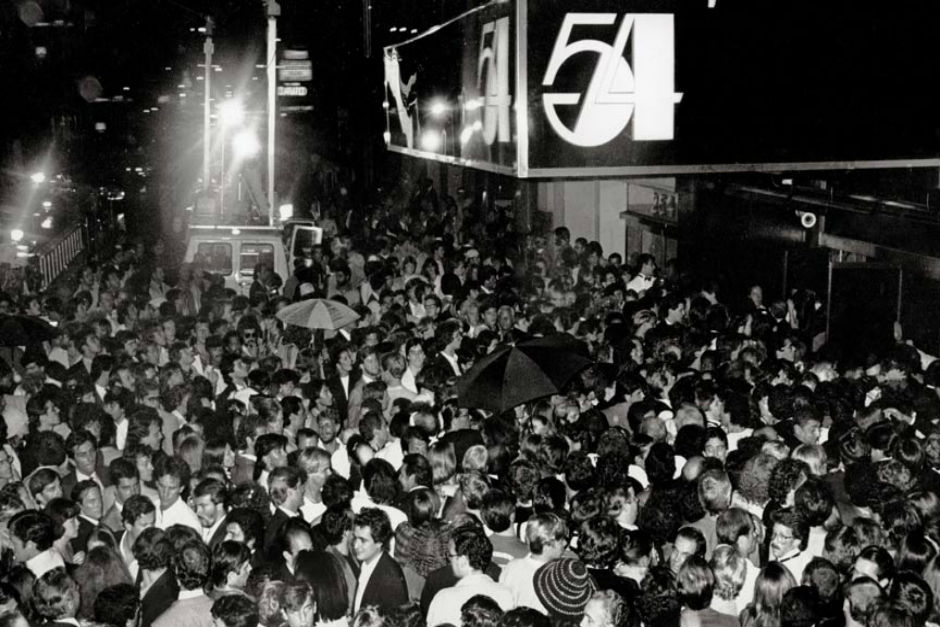 Streaming: Netflix
Studio 54 was a club that became a hot ticket overnight. This overnight sensation culminated as Disco dominated the pop charts. We are delivered a collection of restored photography and film of the nightclub. We see the people lining up getting riled at the selective process to get in and the celebrities that indulged themselves at the extravagant club. It's a document on a small period where life seemed loose, easy, and vibrant with the music and nightlife that dominated the NYC club scene. It isn't perfect, but it offers enough to leave you researching the venue and the stories.
The Art of Organized Noize
This recommendation is for hip-hop fans and curious cats alike. Hip-Hop shifting styles change based on the culture that surrounds them. As this was a predominant factor in distinguishing where an artist is from – pre-Wikipedia and Twitter – there weren't many to make it big as consistently as the other locations. The few who made a splash early one carried with them one constant, the producers. Organized Noize has produced for southern rappers from Goodie Mob to Outkast, as well they have dabbled outside of their realm with the smash song by TLC, "Waterfalls."
In this documentary, they take you on a journey through their creative process and style in their basement studio known as The Dungeon. You may recognize some of the members through their artistry outside of production, like Sleepy Brown, who performed alongside Big Boi at the Superbowl. It isn't for everyone, as the film dives into the cultural differences that made them unique. However, It's a film to seek out if you are a big hip-hop fan.